Jane Slagsvol Expresses Gratitude for Support and Remembers Jimmy Buffett
Jane Slagsvol, the wife of the legendary singer-songwriter Jimmy Buffett, has penned a heartfelt letter expressing her gratitude to the fans, doctors, and loved ones who supported them during Buffett's illness and career. Jimmy Buffett, best known for his hit song "Margaritaville," passed away at the age of 76 at their home in Sag Harbor on Long Island, New York, on September 1, due to skin cancer.
In her tribute to her late husband, she wrote, "Jimmy was love. Every cell in his body was filled with joy. He smiled all the time, even when he was deeply ill. And his sense of humor never wavered. Jimmy was always the optimist, always twinkling, always making us laugh."
Slagsvol's heartfelt note was published on Jimmy Buffett's official website, accompanied by two personal photos of the couple, who had been married since 1977 and shared three children together.
A Message of Love and Resilience
Reflecting on the challenging times they faced in recent years, Slagsvol wrote, "As Jimmy said a few months ago, 'Growing old is not for sissies.' These last few years have been unimaginably challenging for Jimmy and me, and we're definitely not sissies. One thing we both knew and experienced, through every difficult moment, was the feeling of being buoyed up by all the people in our lives."
She continued, "Everywhere we went, at arenas, at events, and even in the hospitals, we were surrounded by love. There is a whole world of people I want to thank for the incredible kindness you showed us."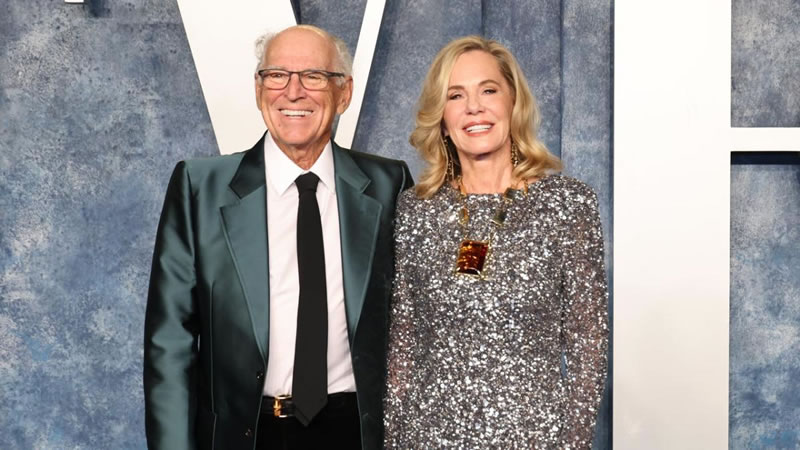 The Parrothead Community
Jimmy Buffett was renowned for his passionate fans, known as "Parrotheads." Slagsvol expressed her gratitude to this enthusiastic community, saying, "Since those early days and all through the decades, Jimmy's fans became a big, boisterous family. Thank you for creating the world's most joyful community."
She added, "The smile that Jimmy beamed at you from the stage was sparked by your spirit. I think that's why he loved performing so much. He was so grateful to the community you built around him. Your sympathy and support inspire and comfort me and my family."
A Career Full of Achievements
Jimmy Buffett's illustrious career included 13 Billboard Hot 100 charting singles, including seven top 40 hits and one top 10, along with 40 entries on the Billboard 200 albums chart. His music touched the hearts of millions and created a vibrant and enduring fan base.
Gratitude to Healthcare Professionals
Slagsvol also expressed her heartfelt appreciation for the healthcare professionals who cared for Buffett during his battle with Merkel cell skin cancer over four years. She wrote, "To the teams of doctors, nurses, hospice workers, and caregivers, your compassion was overwhelming in the best possible way. Jimmy listened to everything you said and followed your every order."
She continued, "You gave him hope, even at the most hopeless moments. Thank you for your tenacity in seeking the best solutions at each stage of his illness. You were honest, brave, and empathic; you showed us such dignity and goodness. I could not have asked for a better team of professionals."
Appreciation for Collaborators and Friends
Slagsvol expressed gratitude to the people who had the privilege of working with Jimmy Buffett throughout his career. She wrote, "We know that we've surrounded ourselves with the best, most honorable, most generous people, and we know how fortunate we have been for all these years."
She also acknowledged their friends, describing them as "gracious, generous, and kind." She reminisced about the joyous moments they shared, saying, "Jimmy brightened telling you stories over long dinners as the cicadas sang. He loved occupying his place at the head of the table, looking at the people he cherished."
She continued, "You created a microclimate of affection that surrounded us like the sun. It gave us hope; it felt like a celebration even when things were grim."
A Loving Farewell
Jane Slagsvol concluded her touching letter with a poignant note, "One of the last songs Jimmy recorded was 'Bubbles Up.' He sings, 'Just know that you are loved, there is light up above, and the joy is always enough. Bubbles up.' Jimmy knew he was loved. Right until the end, he looked for the light."
"Bubbles Up" is a song featured on Jimmy Buffett's posthumous album, "Equal Strain on All Parts," set to be released on November 3. The album promises to be a tribute to the enduring spirit of a beloved artist.